Bioquim is a European company that manufactures bulk oral and sterile Active Pharmaceutical Ingredients for the Pharmaceutical Industry since 1979.
With a commitment to excellence and a focus on quality, we strive to be your trusted partner in the development and manufacturing of high-quality APIs.
Quality is at the core of everything we do. We adhere to stringent quality control processes and follow Good Manufacturing Practices (GMP) guidelines to ensure that our APIs meet the most rigorous industry standards. Our state-of-the-art manufacturing facilities are equipped with advanced technology and operated by highly skilled personnel who are committed to delivering excellence at every step.
With more than 40 years of experience in sterile lyophilization and chemical synthesis, Bioquim offers a wide range of cGMP oral and sterile products, including corticosteroids, peptides, amino acids, penicillin derivatives, other antibiotics and HPAPIs for human and veterinary markets.
Bioquim was founded by technicians from chemical synthesis ans sterile lyophilization.
Beginining of the activities with one reactor and one freeze-dryer in a 2.300 m2 plot.
Bioquim is registered as a manufacturer of APIs by the Ministry of Industry and Energy.
A fire devastates almost the entire factory.
However, the activity resumes in a just a few months.
Bioquim Liofilizaciones is founded as a part of the group.
Lyophilization capacity is widely increased.
A new dedicated area for penicillin derivatives is inaugurated.
Bioquim's surface increases to 13.400 m².
Inauguration of a biological wastewater treatment plant.
Inauguration of the third segregated sterile lyophilization facility.
First GMP certificate by local authorities.
Bioquim is registered as a pharmaceutical laboratory for human and veterinary medicines and for the manufacturing of sterile and biological APIs.
Inauguration of a new HPAPIs facility.
First FDA inspection.
Inauguration of a new R&D laboratory.
Revamping of the sterile facilities in line with the new Annex I of GMP.
5 general synthesis lines
Penicillin derivatives synthesis area
Multipurpose sterile lyophilization plant

84 m2 of lyophilization surface
Sterile corticosteroids lyophilization plant

66 m2 of lyophilization surface
Segregated penicillin derivatives area
96 m2 of lyophilization surface
Ethylene oxide sterilization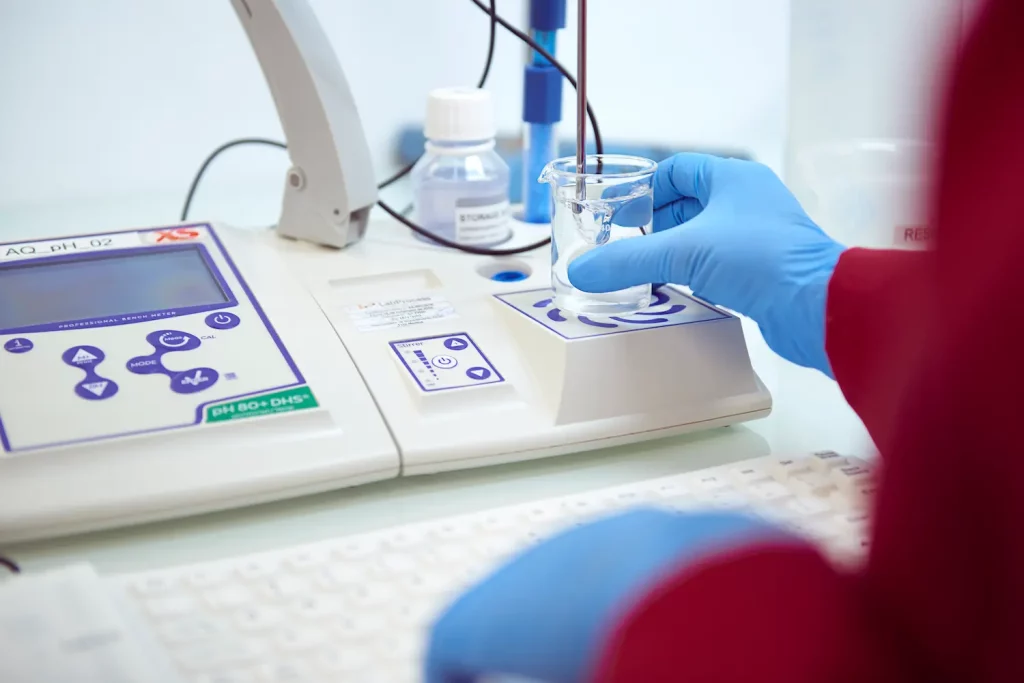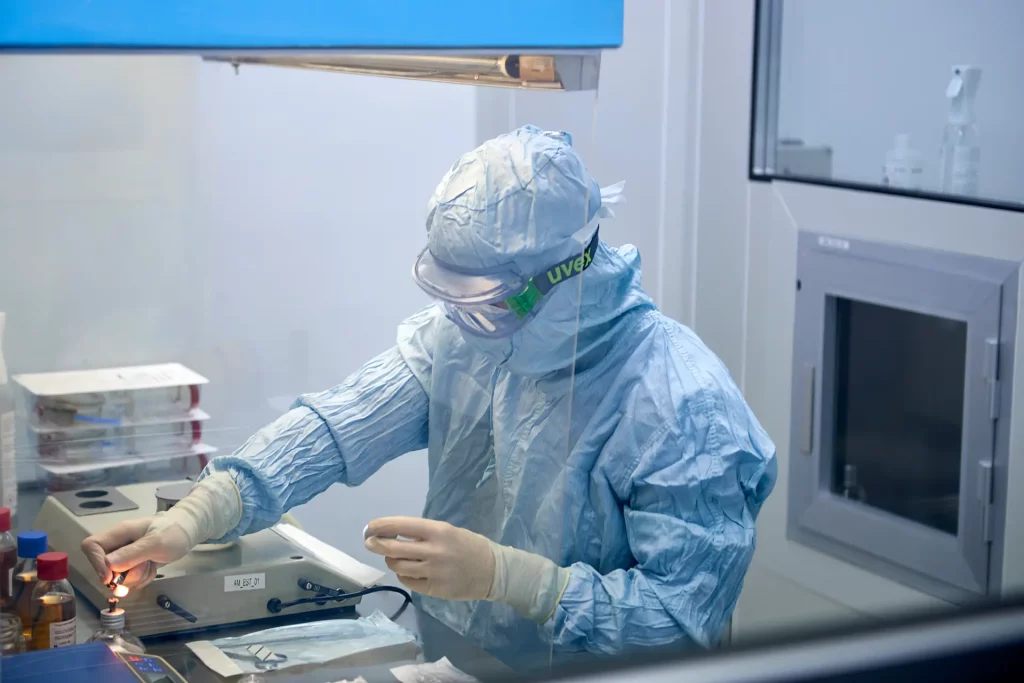 Our Commitment:
Cutting-Edge Facilities: Equipped with advanced technology, our state-of-the-art facilities meet rigorous GMP guidelines. They uphold sterility and prevent cross-contamination.
Expert Team: Our highly skilled professionals undergo continuous training to stay updated on industry standards and regulations, ensuring compliance at all times.
Comprehensive Quality Assurance: Our robust quality control system ensures that each step of the production process meets required specifications and maintains high standards.
Thorough Testing: Advanced analytical techniques and rigorous testing protocols guarantee the quality and purity of our APIs.
Regulatory Compliance: We strictly adhere to global regulatory guidelines, including those set by the EMA, the USFDA and other prominent authorities.
Continuous Improvement: Through audits and customer feedback, we continuously enhance our processes to improve quality and efficiency.
Quality Certifications: We hold cGMP certifications from local health authorities, and our facilities pass USFDA inspections, reflecting our dedication to maintaining the highest standards.
Bioquim is committed to providing safe and high-quality APIs, supporting the pharmaceutical industry's needs and improving global healthcare.
Contact us to learn more about our GMP-compliant processes and how our APIs can enhance your formulations.
Environment, Health, and Safety (EHS)
Bioquim is deeply committed to the well-being of our employees, communities, and the environment. Our focus on Environment, Health, and Safety (EHS) drives our operations, ensuring minimal environmental impact and maintaining the highest standards of occupational health and safety.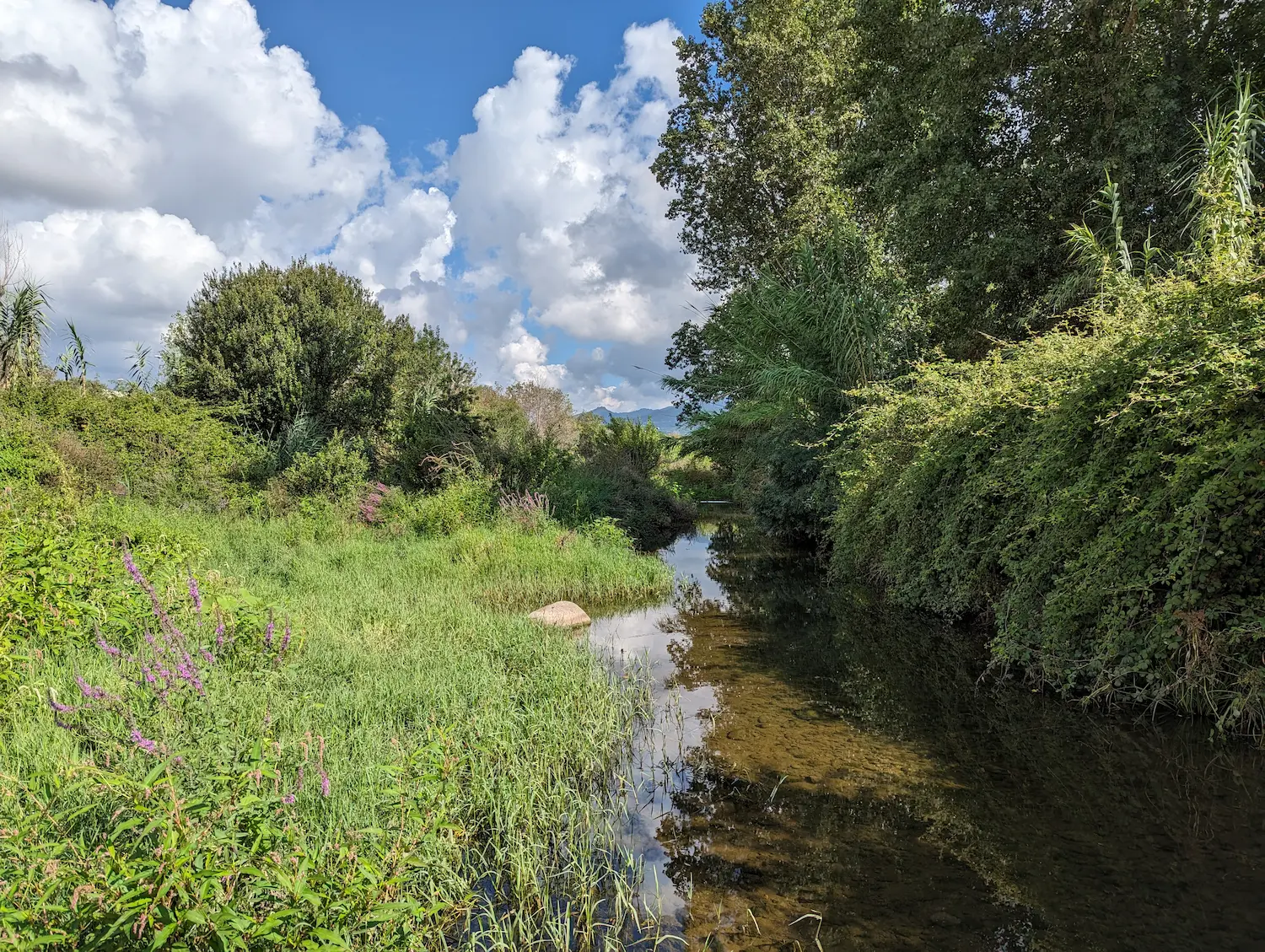 Environmental Responsibility
Sustainable Practices: We integrate sustainable practices into our operations, reducing waste, conserving resources, and minimizing energy consumption.
Regulatory Compliance: We strictly adhere to local and international environmental regulations.
Pollution Prevention: Our advanced technologies and strict controls prevent pollution, including effective wastewater treatment and responsible waste management.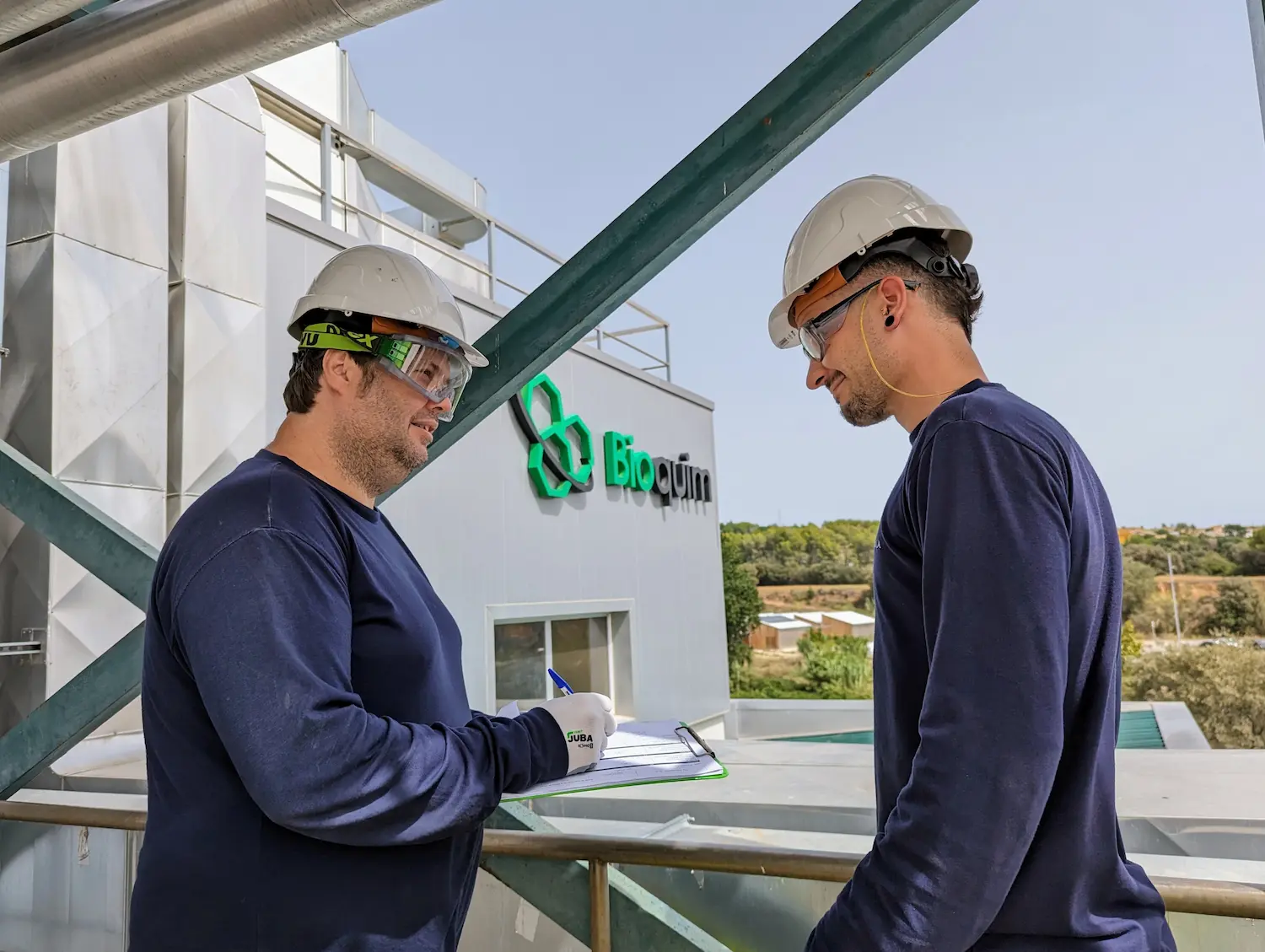 Health and Safety
Employee Well-being: We prioritize the health and safety of our employees through comprehensive training, ongoing risk assessments, and robust safety protocols.
Compliance with Standards: We strictly adhere to occupational health and safety regulations, identifying hazards and implementing control measures to maintain a safe working environment.
Continuous Improvement: Regular evaluations, audits, and feedback drive our commitment to ongoing improvement in EHS performance.
At Bioquim, we prioritize EHS by integrating responsible practices, fostering a culture of safety and environmental stewardship. We are dedicated to continuous improvement, innovation, and sustainable development for the well-being of our employees, communities, and the environment.
For more information on our EHS practices and sustainability commitment, please contact us.